Before and After School – Register Today!
Posted August 12, 2021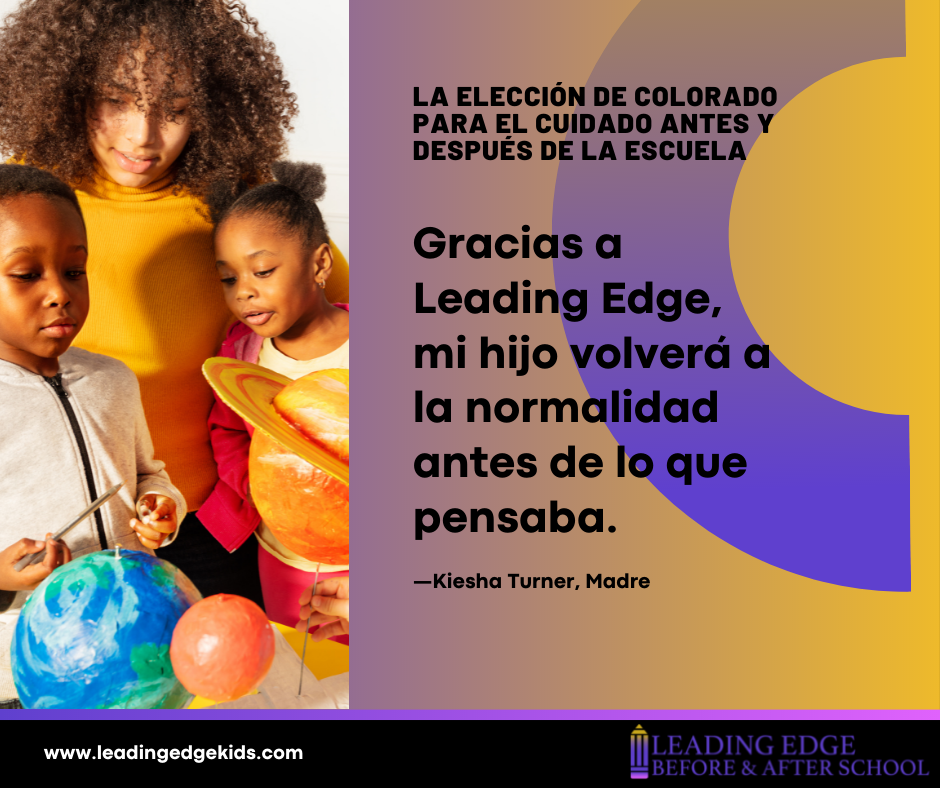 Dear Family,
The first day of school is quickly approaching! Is your child enrolled for before and after school care? At Leading Edge Before and After School we believe in not only catching your child up but providing them with the tools to accelerate their academic progress. That's why we've partnered with schools, teachers, and parents across Colorado to build a program that's customized to your student and applicable to your home life before, and after school.
According to recent studies, the average student is starting the school year having lost as much as a third of the expected progress from the previous year in reading and half of the expected progress in math. Let's work together to get your child caught up on:
Reading
Phonics
STEM
Art
Music
Physical Play
And most importantly…friend time!
Advance your students' skills and get a few hours back in your day. After 2020, you deserve it and we're here to support you. Our spots are filling up quickly, enroll today to reserve your child's spot! To register visit leadingegekids.com or call us at 1-800-341-5791.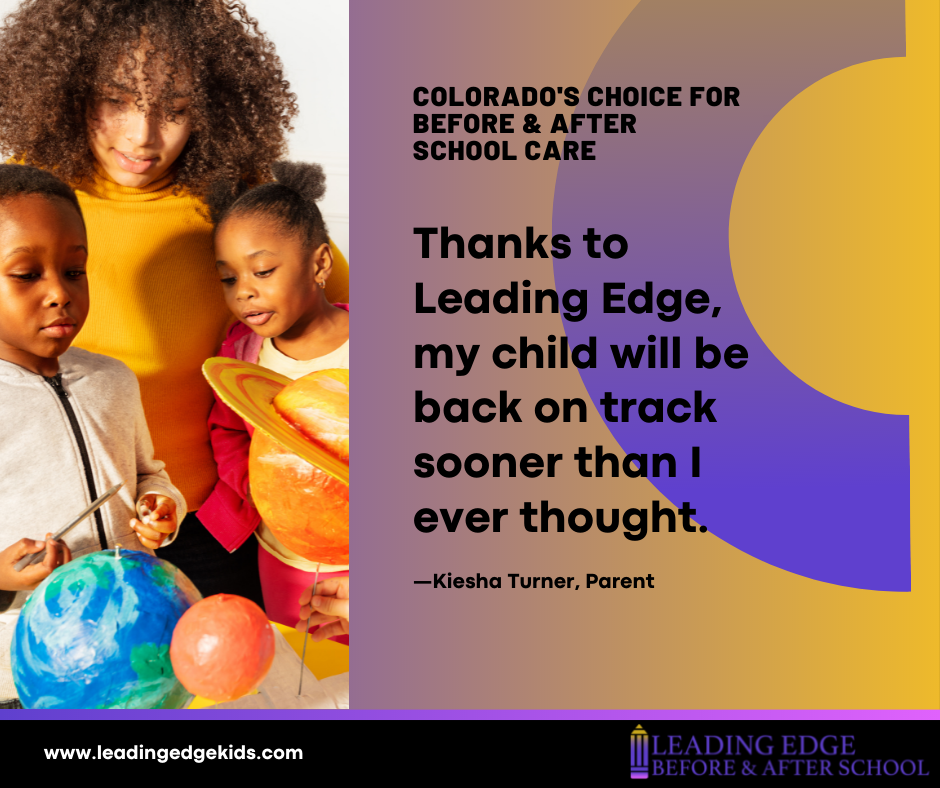 ---
Querida familia,
¡El primer día de clases se acerca rápidamente! ¿Está su hijo inscrito para el cuidado antes y después de la escuela?
En Leading Edge Before and After School, creemos no solo en poner al día a su hijo, sino también en brindarle las herramientas para acelerar su progreso académico. Es por eso que nos hemos asociado con escuelas, maestros y padres de todo Colorado para crear un programa personalizado para su estudiante y aplicable a su vida hogareña antes y después de la escuela.
Según estudios recientes, el estudiante promedio está comenzando el año escolar habiendo perdido hasta un tercio del progreso esperado del año anterior en lectura y la mitad del progreso esperado en matemáticas.
Trabajemos juntos para que su hijo se ponga al día con:
Lectura
Fónica
STEM
Arte
Música
Juego físico
Y lo más importante … ¡tiempo de amigos!
Mejore las habilidades de sus estudiantes y recupere algunas horas en su día. Después de 2020, te lo mereces y estamos aquí para apoyarte. Nuestros lugares se están llenando rápidamente, inscríbase hoy para reservar el lugar de su hijo. Para registrarse, visite leadingegekids.com o llámenos al 1-800-341-5791