Weekly Bulletin – Aug. 27
Posted August 27, 2021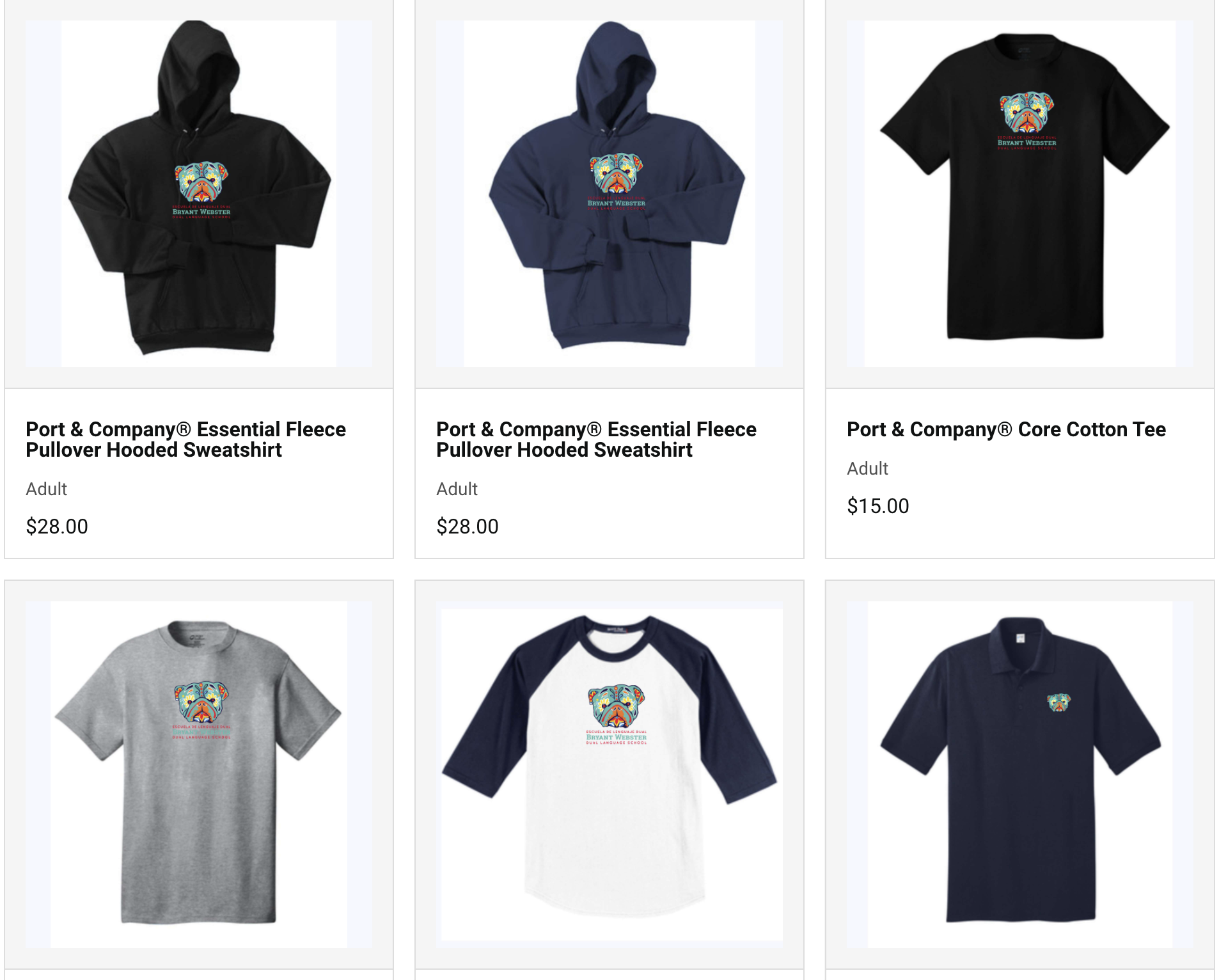 ¡Hola familias! ¡Qué gran primera semana! Estábamos muy emocionados de dar la bienvenida a Brian Dino, entrenador digital de DPS, para hablar con nuestros estudiantes de sexto, séptimo y octavo grado sobre ciudadanía digital y nuestra huella digital. Padres de la escuela secundaria: ¡pregúnteles a sus hijos qué aprendieron!
No hay clases – Lunes, 30 de agosto – Dia de BW
It's Bryant Webster Day! BW students do not have school today.

No hay clases – Lunes, 6 de septiembre- Dia del Labor
Los estudiantes de BW no tienen clases.
Dia de fotos- Jueves, 9 de septiembre
¡Traigan su mejor sonrisa! A los estudiantes de K-8 se les tomará su foto escolar. 
Tienda de Ropa del Espíritu Escolar 
Pueden ahora pre-ordenar sus sudaderas y camisetas de Bryant Webster  hasta el 12 de septiembre en nuestra página de ropa del espíritu escolar. Las ordenes sena enviadas al final de septiembre: https://eastbaystore.com/OFTSB431/Category/All
Oportunidades de Trabajo Voluntario:
Biblioteca – aprenda los sistemas de la biblioteca, encuentre libros para los estudiantes, y enfrente los libros y materiales. 2 días a la semana. 
Supervisión- antes de escuela, lonche y recreo, después de escuela
Futbol- Arbitro durante los juegos del recreo- cualquier día de 12 a 1pm.

Vea los enlaces a continuación para aprender más sobre cómo puede ser voluntario, la verificación de antecedente, y el requisito de la vacuna:

DPS Volunteer Services 
DPS Aplicación de Voluntario
DPS Requerimiento de Vacuna para Voluntarios
_______
Hello Families! What a great first week! We were very excited to welcome Brian Dino, DPS digital coach, to talk to our 6th, 7th, and 8th graders about digital citizenship and our digital footprint. Middle school parents–ask your kids what they learned!

No School – Monday, August 30 – BW Day
It's Bryant Webster Day! BW students do not have school today. See you Tuesday, August 31st.
No School – Monday, September 6- Labor Day
BW students do not have school today.
Picture Day- Thursday, September 9
Wear your best smile! K-8 will be getting their school picture taken on Thursday.
Spirit Store  
Pre-order your Bryant Webster t-shirts and hoodies now through September 12th in the BW Spirit Store. Orders will ship by the end of September. https://eastbaystore.com/OFTSB431/Category/All
Requests for Volunteers:
Library – learn library systems, guide students to books they might enjoy, and check out materials to students. At least two days per week, and bilingual preferred.
Supervision – before school, lunch recess, after school
Soccer pitch – Referee for lunchtime soccer games – any day 12 to 1 pm
See links below about how to volunteer, the background check and vaccine requirements for volunteers: