Jueves Juntos | Thursday Together -Oct. 7
Posted October 6, 2021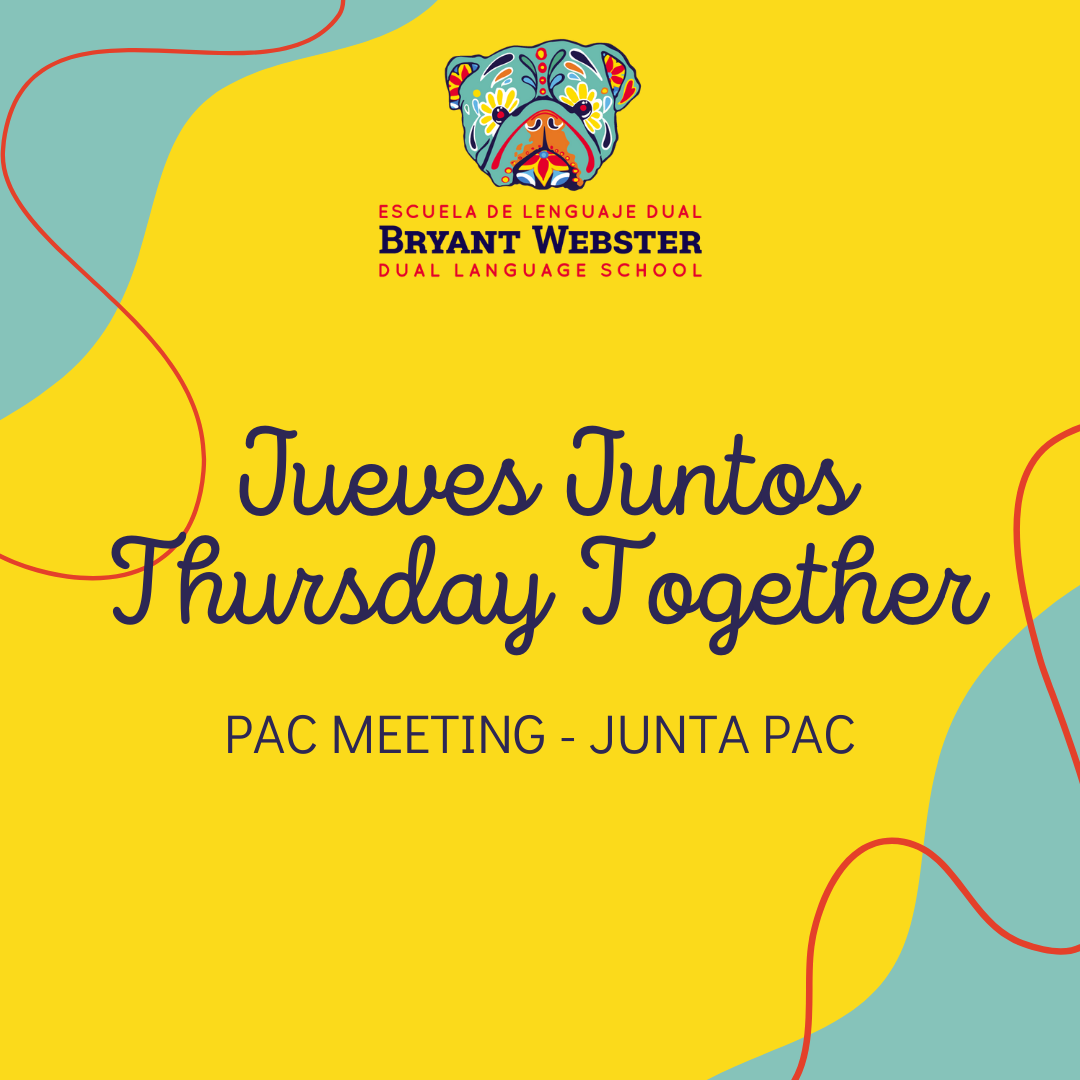 Unase a nosotros virtualmente para una reunión sobre el apoyo y servicios para estudiantes identificados como "Estudiantes Multilingües" (MLL) en Bryant-Webster, estudiantes que aprenden inglés como idioma adicional. Las familias de los estudiantes que están aprendiendo español como idioma adicional también pueden asistir y participar. Esta semana explicaremos el "Ciclo de vida de un estudiante de inglés" y los planes que tenemos este año para celebrar el bilingüismo y la alfabetización bilingüe de todos los estudiantes en español e inglés.
Oct 7, 2021 | 9:00 AM
Enlace de Junta en Zoom : https://zoom.us/j/96802604753?pwd=VWswTlAvRHJXTDZ0bFR4Wk1KRjRUUT09
ID de Junta: 968 0260 4753
Codigo: gG5Gz8
---
Families, grab a cup of coffee and please join us virtually for a morning meeting about support and services for students identified as "Multilingual Learners" (MLLs) at Bryant-Webster – students learning English as an additional language. Families of students learning Spanish as an additional language are welcome to attend and participate as well. This week we will explain the "Life Cycle of an English Learner" and plans we have this year to celebrate all students' bilingualism and biliteracy in Spanish and English. 
Oct 7, 2021 | 9:00 AM
Join Zoom Meeting
https://zoom.us/j/96802604753?pwd=VWswTlAvRHJXTDZ0bFR4Wk1KRjRUUT09
Meeting ID: 968 0260 4753
Passcode: gG5Gz8