Aimee Hartwell
Social Worker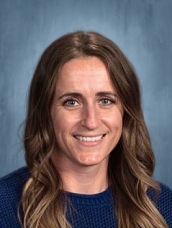 Email:
Aimee_Hartwell@dpsk12.net
Department(s):
Support Staff
My name is Aimee Hartwell (Ms. Hartwell)
I am Bryant Webster's School Social Worker.
My preferred pronouns are she/her/hers
Yo hablo ingles y español.
I am from San Diego, California, and I miss the ocean a lot! My family still lives there so I like to go home and visit as often as possible. I LOVE swimming and being in the water. I also love doing yoga, bike riding, and going on long walks with my dog Reina. I have lived in Colorado, for 12 years. I went to Colorado State University for my undergraduate degree and University of Denver for my masters degree in Social Work. I learned Spanish by studying it in school (I started learning in 7th grade) and traveling! I lived in the Galapagos Islands, Ecuador, for six months and worked in a Kindergarten classroom. This is my fifth year working in Denver Public Schools and at Bryant Webster. I love this school and this community!