Chelsea Ammons
Counselor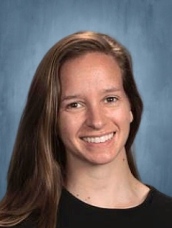 Email:
Chelsea_Ammons@dpsk12.net
Department(s):
Support Staff
My name is Chelsea Ammons and I am the school counselor at Bryant Webster. My goal is for every child to feel supported at school and to leave Bryant Webster with a goal for their future. In my free time I like to run in the mountains with my dog Reina or eat delicious food. Please send me an email to say hi!
Me llamo Chelsea Ammons y soy la consejera escolar de Bryant Webster.
Mi objetivo es que todos los niños se sientan apoyados en la escuela y que dejen a Bryant Webster con una meta para su futuro. En mi tiempo libre me gusta correr en las montañas con mi perro Reina y comer comida deliciosa. ¡Por favor envíeme un correo electrónico para saludarse!